Upcoming Events:
Save the date! 
January 27-28, 2017:  Find Résolu Cellars' wines at First Taste Oregon – Oregon's First Taste for the New Year!  Taste the first releases of 2014 Résolu Cellars' wines at this event!  This includes our first release of Barbera – Awarded a GOLD MEDAL by First Taste Oregon.
February 11, 2017, 1-4pm: Bring your significant other for this pre-Valentine's Day event and taste Résolu Cellars' wines, tasty bites and olive oil at  The Oilerie's Olive Oil Bar in Progress Ridge. 12325 SW Horizon Blvd. #29, Beaverton, OR 97007.  Great opportunity to pick up wine for your Valentine's dinner.
March 10-12, 2017:  Find Résolu Cellars' wines at SIP! McMinnville Wine & Food Classic.  Always a great event held among the aircraft at Evergreen Air Museum.
April 14th and 15th – 2017: Portland Spring Beer and Wine Fest – The 23rd annual Portland Spring Beer and Wine Fest is happening at the Oregon Convention Center. The Fest runs from Noon – 10 PM both Friday and Saturday. Come see Résolu Cellars, enjoy Beer, Wine, Spirits, Cheese Chocolate and More! Get your tickets here
---
In the News:
Our presence at the McMinnville Sip! Classic caught the attention of a visiting wine industry consultants; Brandy & Paolo, who mentioned us in her Wine Wednesday post titled "Passion Beyond Pinot".  Browse their site and find yourself inspired by their storytelling mastery at Art of Living on the Road (ALOR).
The First Taste Oregon judged and awarded Résolu Cellars 2014 Barbera the Gold Medal.  Captured in the Statesman Journal "The 2014 Barbera, a particularly unique style to find in the Pacific Northwest, impressed judges with its bold boysenberry flavors."
Very pleased to read positive feedback in the press after our pouring at Chemeketa Northwest Wine Studies Center Open House and Barrel Tasting in late May.  Read the article in the Oregon Wine Press.
Résolu Cellar Clubs launched summer 2016 and the inaugural Cellar Club pick up event on October 22, 2016 was a great success.  Good wine, food and friends made for a wonderful event.   Learn more about the Cellar Clubs and join today.  SAVE THE DATES: 2017 Cellar Club pick-up events will happen on Saturday, April 22nd and Saturday, October 21st.
---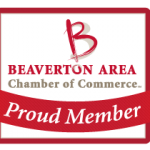 Résolu Cellars is a proud member of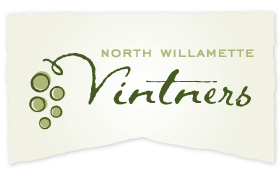 ---
Check back often for updates on Résolu Cellars or subscribe to our newsletter mailing list and keep informed about news, events and happenings at the winery.
Check out our Résolu Cellars Facebook fan page: Click the icon below and "Like" us there too!