Upcoming Events:

December 9th, 6:30pm – 9:30pm "Uncorked" A Winter Wine Event to support the meaningful work of My Father's House helping families who are struggling with homelessness.
Save the dates! 
January 26- 27, 2018, Friday and Saturday, First Taste of Oregon, Columbia Hall at Oregon State Fairgrounds in Salem.
February 2-3, 2018, Friday and Saturday, Portland Seafood & Wine Festival at Oregon Convention Center.
March 9-11, 2018, Friday – Sunday, SIP! McMinnvile Wine & Food Classic, Evergreen Space & Aviation Museum in McMinnville.
April 21, 2018, Saturday, Cellar Club Tasting and Pickup event. Time and location TBD.
June 1-3, Saturday – Sunday, Canby Wine Food & Brew, Clackamas County Event Center in Canby.
Mid-August you will again find us at Taste the North Willamette Valley event at Orenco Station and also at Forest Grove Uncorked on Main Street in Forest Grove.
Schedule a Private Tasting with a Winemaker
By appointment only – minimum 24 hour advance scheduling.  Email Scott or Cameron.  Or call 503.482.VINO.   Hosting winemaker depends on schedules, we will do our best to accommodate any special requests.
Groups of 6-12
$10 per person tasting fee, minimum $60. (See below for zero tasting fees.)
Seated tasting with the winemaker, taste and discuss four to eight wines, depending on group size.  Will tailor to group preference as much as possible.
Cheese and Charcuterie board included with tasting.
One tasting fee refunded with every two bottles purchased up to full amount of tasting fees.
Short winery tour and discussion on current state in the winemaking process.
---
In the News:
Our presence at the McMinnville Sip! Classic caught the attention of a visiting wine industry consultants; Brandy & Paolo, who mentioned us in her Wine Wednesday post titled "Passion Beyond Pinot".  Browse their site and find yourself inspired by their storytelling mastery at Art of Living on the Road (ALOR).
The First Taste Oregon judged and awarded Résolu Cellars 2014 Barbera the Gold Medal.  Captured in the Statesman Journal "The 2014 Barbera, a particularly unique style to find in the Pacific Northwest, impressed judges with its bold boysenberry flavors."
Very pleased to read positive feedback in the press after our pouring at Chemeketa Northwest Wine Studies Center Open House and Barrel Tasting in late May.  Read the article in the Oregon Wine Press.
Résolu Cellar Clubs launched summer 2016 and the inaugural Cellar Club pick up event on October 22, 2016 was a great success.  Good wine, food and friends made for a wonderful event.   Learn more about the Cellar Clubs and join today.  SAVE THE DATES: 2017 Cellar Club pick-up events will happen on Saturday, April 22nd and Saturday, October 21st.
---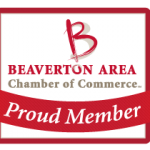 Résolu Cellars is a proud member of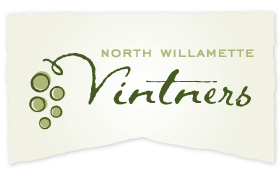 ---
Check back often for updates on Résolu Cellars or subscribe to our newsletter mailing list and keep informed about news, events and happenings at the winery.
Check out our Résolu Cellars Facebook fan page: Click the icon below and "Like" us there too!