2019 Events:
JUNE/JULY 2019
June 28-29, Sherwood Wine Festival Sherwood has become the gateway to Oregon's famous wine country. Join us for Sherwood's 4th Annual Wine Festival & Artisans Fair and experience our region's finest flavors. Hosted by the Sherwood Wine Foundation.
June 30, 3-6pm Pop-Up Happy Hour – Cellar Club Members & their Guests only – stop by the winery and get happy on us. We love spoiling our cellar club members and their friends!  RSVP's required! Email Kathie here or text/call 503-482-8466 (VINO).
47th Annual Forest Grove Concours d'Elegance July 21 – this will be our first time pouring at the longest-running Concours d'Elegance in the Pacific Northwest. Enjoy more than 300 classic cars along with live music, food, a beer garden, and a wine pavilion on the tree-shaded campus of Pacific University. All proceeds benefit Rotary Club Foundation Community Service projects.
July 27 – GRILL + WINE = GOOD Private Dining with Winemaker & Chef Max. Five courses, Five wine. Tastebud heaven.  Visit our FB event for more details. Only 6 seats left, email us now to get your name on the list.
Aug 9 Private Dining with Winemaker & Chef – Intimate dining limited to 8 on Bull Mountain. Email us to save your seat.
Forest Grove Uncorked Aug 17 – This fun community event packs the blocked off streets for this worthy cause. Live music, food and some great wines! Save the date and come see us!
Carlton Crush – Sept 7, 11am – 6pm
Schedule a Private Tasting with a Winemaker
---
In the News:
Our presence at the McMinnville Sip! Classic caught the attention of a visiting wine industry consultants; Brandy & Paolo, who mentioned us in her Wine Wednesday post titled "Passion Beyond Pinot".  Browse their site and find yourself inspired by their storytelling mastery at Art of Living on the Road (ALOR).
The First Taste Oregon judged and awarded Résolu Cellars 2014 Barbera the Gold Medal.  Captured in the Statesman Journal "The 2014 Barbera, a particularly unique style to find in the Pacific Northwest, impressed judges with its bold boysenberry flavors."
Very pleased to read positive feedback in the press after our pouring at Chemeketa Northwest Wine Studies Center Open House and Barrel Tasting in late May.  Read the article in the Oregon Wine Press.
Résolu Cellar Clubs launched summer 2016 and the inaugural Cellar Club pick up event on October 22, 2016 was a great success.  Good wine, food and friends made for a wonderful event.   Learn more about the Cellar Clubs and join today.  SAVE THE DATES: 2018 Cellar Club pick-up events will happen on Saturday, April 21st and Saturday, October 20th.
---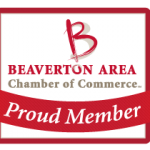 Résolu Cellars is a proud member of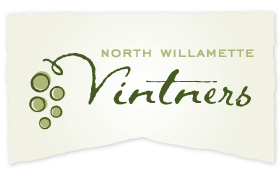 ---
Check back often for updates on Résolu Cellars or subscribe to our newsletter mailing list and keep informed about news, events and happenings at the winery.
Check out our Résolu Cellars Facebook fan page: Click the icon below and "Like" us there too!