The Résolu Cellars team executes the entire winemaking process from harvest to fully bottled.  Our long-term relationships with vineyard owners grants us input into the growing process and we either pick our own grapes or are onsite at picking.  We then carefully complete the entire winemaking process to bring you the highest quality, most enjoyable wines.  Our Red Wines are aged 20-22 months  in a mix of new, 1-2 year old and neutral oak barrels. Predominantly French Oak, but also some American (Minnesota, Missouri, Oregon, Pennsylvania) and Hungarian Oak Barrels. Wines are kept separate as single vineyard, single varietals until blending decisions are made three to five months prior to bottling. Blends are made and returned to barrel for minimum three months for the highest quality results.
2017 Chehalem Mountains Viognier ($22) – Aromas of honeydew melon, quince, very ripe grapefruit, and flint on the nose.  Enjoy the full fruit balancing the crisp acidity as it hits your tongue. Flavors of green apple, apricot, peach.  Lingering fruit notes in a long finish. Perfect refreshing wine for the summer patio.
2017 Rosé of Pinot Noir ($24) – Sparkling pink color with hues of crimson and orange. Wild strawberry, floral, dried pineapple, hints of clover honey on the nose.  Full bodied mouthfeel with flavors of plum, honey crisp apple, Rainier cherry.  Skin tannins and definite Pinot characteristics. Lingering finish with good acids.
2015 Rosé of Pinot Noir ($24) – Dundee Hills fruit, Rich Rosé with a hint of oak from five months of barrel aging.  A refreshing summer afternoon wine, the mouthfeel and finish will leave you craving another sip.
2015 Chehalem Mountains Pinot Noir ($34) – Beautiful color in the glass, deep crimson. Beautiful like the vineyard and vines at the source – Tressler Vineyard. Classic Pinot Noir nose, hints of rose petal, clove, cinnamon and nutmeg even some fresh cracked peppercorn. Nice mouthfeel, full -bodied, flavors of red currant, caramelized fruit compote and some oak. Back palate and finish; touch of tannins and correct acid reminding you it is Pinot Noir.
2015 Columbia Valley Sangiovese ($34) – Clean brightness and beautiful color.  Dusty Plum, black cherry and dried strawberry greets your nose with a hint of toasted oak and cedar.  Deep fruit, blackberry, plum on the palate along with some clove, nutmeg and light vanilla spice.  Medium body with just a hint of acidity and tannin on the finish.  The flavors linger – "just yummy".
2015 Columbia Valley Vino Barbitivo

SOLD OUT-Look for the 2016 release in early 2019

– Dark fruits, brambleberries; black, Marion berry on the nose followed by vanilla, cinnamon and sandalwood.  Medium plus to full bodied wine with fresh raspberry, rhubarb and spices, even white pepper, on the palate.  Mouth coating tannin, warm alcohol and a long finish with orange peel.  56% Barbera and 44% Primitivo.
2015 Columbia Valley Malbec ($36) – The inviting nose of dark cherries, overripe berries matches the deep color in the glass.  A touch of savory spices from American oak barrels.  Rich feeling in the mouth, fruit from dark berries and ripe fruit.  Balanced vanilla and oak prevalent on mid-back palate.  Mild tannin and a warm lasting finish.  Delicious pairing with grilled steak.
2015 Columbia Valley Cabernet Franc ($38) – Clean, bright garnet color in the glass.  Very inviting nose of light violet, fresh herbs, toasted coconut and almonds, a touch of licorice and a little leather and smoke.  Full bodied on the palate, lingonberry, anise, toasted oak and hint of roasted pepper.  Ends with great structure, lasting finish with mild tannin.
2015 Columbia Valley Cabernet Sauvignon ($38) – Rich color, beautiful clarity.  Plum, black cherry, earthiness from Horse Heaven Hills terroir, cocoa and nutmeg.  A lot of aromas; linger and enjoy. Blackberry, cherry and a touch of nuttiness in the flavor.  Subtle tannins mid-palate, nicely refined. Some cassis in the back palate with a smooth finish.  Classic Cabernet Sauvignon.
2015 Columbia Valley 'Triomphe' ($48) – Our flagship Bordeaux style blend.  This year is 36% Cabernet Sauvignon, 27% Cabernet Franc, 14% Petit Verdot, 20% Malbec, 3% Merlot.  Rich dark crimson color.  Smoked paprika, strong aromas of black fruits, wood, cedar or sandalwood.  Mouthfeel, full fruit, definite layers from the blend.  Best quote; "well rounded, hits on all cylinders start to finish."
2014 Columbia Valley 'Triomphe' ($48) – Our flagship Bordeaux style blend.  This vintage is comprised of 11% Cabernet Sauvignon, 32% Cabernet Franc, 19% Petit Verdot, 23% Malbec and 15% Merlot.  Beautiful rich color, dried berries and ripe fruit on the nose with pleasing vanilla from the oak.  Very fruity mid-palate and a long lingering finish of mild tannin and pleasant acidity.
2013 Columbia Valley 'Triomphe' ($48) – A sophisticated blend of Bordeaux varietals.  Dark purple color illuminated in crystal brilliance.  Aroma of extra dark chocolate, almost burnt toffee, poblano pepper component from the Cabernet Franc (33%).  Taste flavors of black cherry, black currants, dried fruit and long with vanilla and anise.  A versatile food wine that will complement many savory dishes.  This wine will age gracefully for several years in your cellar.
Event Schedule          Schedule a Private Winemaker Tasting
HOW TO BUY: Contact Scott directly – Scott@NWWineWorks.com or 503.482.VINO.  Today we are selling direct to consumers in Oregon only.  Contact Scott for the latest regarding our shipping capability.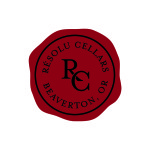 "Wine is the most healthful and hygienic of beverages"
~ Louis Pasteur